Rating: 3/5
Genres: Paranormal, Urban Fantasy, Young Adult
Release Date: March 4
Publishing House: Viking Juvenile
Number of pages: 416
Check out on GOODREADS
Pre-Order on AMAZON | THE BOOK DEPOSITORY
A stunning, magical debut. An international sensation.

In modern-day England, witches live alongside humans: White witches, who are good; Black witches, who are evil; and fifteen-year-old Nathan, who is both. Nathan's father is the world's most powerful and cruel Black witch, and his mother is dead. He is hunted from all sides. Trapped in a cage, beaten and handcuffed, Nathan must escape before his sixteenth birthday, at which point he will receive three gifts from his father and come into his own as a witch—or else he will die. But how can Nathan find his father when his every action is tracked, when there is no one safe to trust—not even family, not even the girl he loves?

In the tradition of Patrick Ness and Markus Zusak, Half Bad is a gripping tale of alienation and the indomitable will to survive, a story that will grab hold of you and not let go until the very last page.
REVIEW
If there's anything Half Bad by Sally Green has, it's definitely an interesting and intriguing premise. Now, let me tell you it's hard to make me excited for any Paranormal book, but that's simply because I hold this particular genre in very low regard. I am not a fan of it, not by a long shot, but having been proven wrong again and again by such spectacular PNR books (Written in Red and The Diviners), I will not say "no" to one that has been deemed great by my peers, and especially not to this one whose blurb was enough to excite me on its own. White Witches! Black Witches! Both factions at each other's throats! A boy trapped between two worlds who wants to be Good and to be accepted, but cannot control the changes in his body that lean more to his Black genes!
However, my enthusiasm for this book did not last very long. It started good, then it got slow, shortly after it felt dragging, and then the most disastrous thing happened – I started skimming. A paragraph, two paragraphs, a page, 2 pages… my eyes starting glazing over and when my attention became full again, I found myself not missing anything vital despite skipping so many pages of text.
That sounds pretty vague. Let me address my concerns one by one.
NATHAN
Nathan is our main character. His mother was a White Witch (WW) who fell in love with a powerful Black Witch (BW). However, his mother died and he was left under the care of his Grandmother and his stepbrother and stepsisters (Arran, Jessica and Deborah). Meanwhile his father is on the run, hiding from WW hunters who aim for one thing: his death. Because his father is a famous White Witch killer, Nathan is ostracized and looked down upon by the rest of the WW community; WW kids are warned not to talk to him, the Council (which is kind of the overbearing authority of the WW) keeps on releasing decrees limiting the things he can do, and he gets bullied every chance the others get.
I really felt for Nathan because I understood what he was going through. Being discriminated upon by your peers just because of what you are sucks a lot, having felt it myself when I went to Europe to study for a few weeks. It forces you to ask yourself if there is anything wrong with you and if there's something you should change to be more desirable to the community. It's not something I would wish even upon my worst enemy. The treatment Nathan got here felt very disturbing and real, and I admired his calm and calculating attitude in facing the adversaries that come his way.
"And your life is so empty that sitting in the middle of nowhere acting as jailor for an innocent child must seem pretty rewarding."

She's actually beginning to smile at this.

"And I bet the pay isn't that great."
He even managed to face it with humor, cracking a joke sarcastically to a captor of his. I really liked him as an MC… he gave an aura of control over his emotions, of thinking with his brains. However, this calculating demeanor didn't last long. Around the middle of the book until the end, it felt like I was reading the story of an all-new different person. Nathan was no longer in control of his emotions… he's always angry, is always making mistakes, and is always overcome by his feelings. It's not really a bad thing as I am guilty of that myself, but it was just so exhausting to read the last 50 percent that were full of hardcore angst and anger (not to mention it was at that time it became an adventure book where he went from one place to another… ugh).
"I do have a favorite though. Solzhenitsyn. One Day in the Life of Ivan Denisovich. You read that one?"

He shakes his head.

I shrug.

"How can it be your favorite . . . if you've never read it?"
And I want to yell at him, "'Cause the woman who kept me chained up in a cage was a Russian-loving lunatic, you stupid, spoiled Swiss idiot." I want to scream and shout. And next thing the plates are all smashed on the floor and I don't know how I get so angry so quickly. I'm breathing hard and Gabriel's standing there, with suds dripping off his fingers.
There are many of this kind of episode happening in the book, where he would suddenly become so angry he would throw things around and he would shout and he would go all angsty in his head and I'm like, "…Man, I'm drained from reading this shit."
Like I said there's nothing wrong with that… for me I guess it was simply a matter of him becoming really boring all of a sudden. Where did my beloved character go? Sorry, Nathan.
THE LOVE INTEREST
…is highly disappointing. Her name is Annalise, a White Witch whose Uncle is in the Council. It could have been an interesting "We-Are-Not-Meant-To-Be" love story, but holy shit, was she the most useless character EVER. She does absolutely nothing but look pretty and demure. I am aware she has a hard life at home as her family is limiting the things she can and can't do and she is being pushed around all the time, but come on, a little personality wouldn't hurt, would it? This is the reason why you're being pushed around – because you allow it to happen. And I'm not surprised why.
THE PACING
I definitely felt the pacing was weird. The first part was pretty good as we're given a view of Nathan's childhood and how he was perceived by the people around him. I felt for him, cried for him, and was even angry on his behalf. I think this comprised the first 30-40 or so percent of the book?? After that it was a long, drawn-out journey from one place to another, with a lot of internal narration in between that I felt was just constant repetition of the same thoughts over and over again . It was this part that disappointed me the most – the "journey" was so dragging that I was skipping pages upon pages just to get to the end of it (doesn't help Nathan became a cardboard character at this point). For such a drawn out middle part, you'd think the climax would be powerful and enchanting and meaningful, but nope… we're only given a few pages with an anti-climactic interaction and that's it.
what.
You mean… ALL THAT RUNNING, ALL THAT ANGST AND ANGER, ALL THOSE BORING PAGES FOR THIS????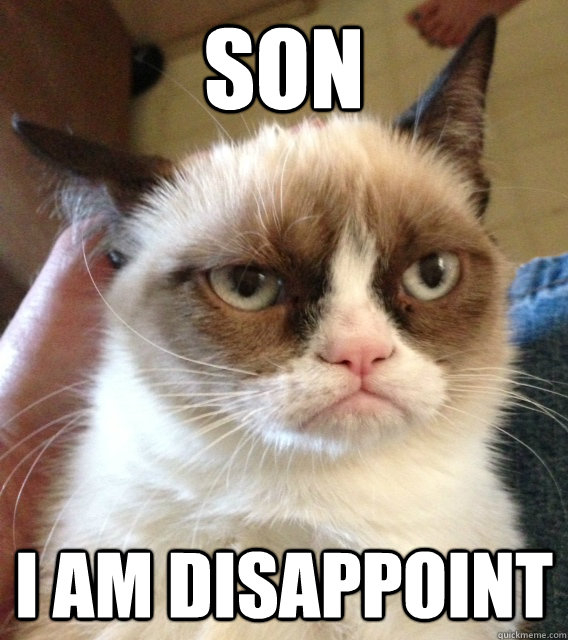 SIDE CHARACTERS
Some of the side characters were interesting, but I wish the evil guys were given more personality and attitude than just simply being evil for the heck of it. The Council as the evil-disguising-itself-as-good organizational authority is pretty old already to be completely honest. That's probably just me, though.
TO SUMMARIZE
Half Bad is not a bad book by any means. It's an impressive debut, and I have no doubt it would be a bestseller and probably be a movie too, but there were a lot of issues I had with it that merited it only receiving three stars. Thankfully there is no cliffhanger (at least I didn't see it as one!), so those who have phobias of such, it's okay, you can come closer, the book won't hurt you.
The following two tabs change content below.
Faye
A 21 years old Filipina who loves books, games, languages, and most especially, food. Secretly wishes to be an astronaut so she can explore the stars. Has a love-hate relationship with Philippine politics. To get in her good graces, offer her Foie Gras, Or shrimp. Or a JRPG. A YA sci-fi book works, too. You can follow her on twitter here:
@kawaiileena