Series: N/A
Genres: New Adult, Romance, Contemporary
Release Date: March 18th 2014
Publisher: Atria Books
Check out on GOODREADS
Pre-Order on AMAZON | THE BOOK DEPOSITORY
At twenty-two years old, aspiring musician Sydney Blake has a great life: She's in college, working a steady job, in love with her wonderful boyfriend, Hunter, and rooming with her good friend, Tori. But everything changes when she discovers Hunter cheating on her with Tori—and she is left trying to decide what to do next.

Sydney becomes captivated by her mysterious neighbor, Ridge Lawson. She can't take her eyes off him or stop listening to the daily guitar playing he does out on his balcony. She can feel the harmony and vibrations in his music. And there's something about Sydney that Ridge can't ignore, either: He seems to have finally found his muse. When their inevitable encounter happens, they soon find themselves needing each other in more ways than one…
REVIEW
*This is more of a rant than a review. And rants call for GIFs. So, yes, this will be a very incoherent rant.
I am easily swayed by the hype, so of course I read this one despite my dislike for the new adult age group in general. Now, if you don't mind cheating because of "true love" and whatnot, you'll definitely think differently of this one–love it, even. I, on the other hand, cannot stand any form of cheating. Seriously–how hard is it to break up with someone if you like another person? Maybe you don't want to hurt their feelings and stay loyal to them… then stay away from said person that is tempting you. If I'd only known how much cheating this book contained, I wouldn't have read it, to be honest.
Okay, now that I got that off my chest, let's get to the actual book. I want to justify my rating (it's not all about the cheating!) so let's get to each category and nitpick at everything.
"I failed miserably at trying not to fall in love with you."
…
"I failed first."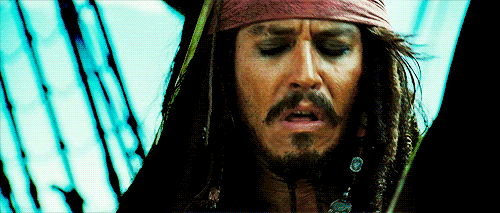 "Nothing in my life has ever felt so good yet hurt so achingly bad."
Plot & Romance: As stated above. I guess it's very biased of me, huh? Okay, fine. There was a plot, see. Sydney found out her boyfriend was cheating (more cheating!) on her with her roommate, so she moved out into Ridge's apartment. The thing is, Ridge writes music and Sydney is obsessed with him his music. But! He's deaf. *gasp* And he has a girlfriend. *double gasp* But oh no, he and Sydney just have to fall for each other and be like Sydney's cheating boyfriend and bitchy roommate. Please, for everyone's sake, STAY AWAY FROM EACH OTHER. Thank you. No matter how much "attraction" these two characters shared, I could not find any reason to justify their actions. Just no. And then Ridge's girlfriend finds out and suddenly he wants her to leave! You should have asked her to do that ages ago. And don't get me started on the slut-shaming.
Characters: Obviously, I have no love whatsoever for the two main characters, but I just adored the side characters! Ridge lives in his apartment with his friends Bridgette and Warren. These two characters were absolutely hilarious! I loved their interactions with the heroine. They pretty much were the only reason I didn't hate the book completely! Bridgette was a bitch, but I didn't mind since I'm pretty much a bitch too. At least she was a funny bitch. And Warren! Dear Lord, he was so sweet, charming, witty and I just loved him. If the book were about him and Bridgette, it would've been a hit with me! I also really liked Ridge's girlfriend Maggie. She was sweet, nice and charming. Loved her much better than Sydney. Ah, Ridge, why'd you treat them both that way? I'll hate you forever.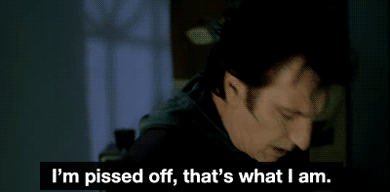 Writing, Pacing & Feels: Hoover's writing style was very simple, easy to get into, but I did not feel any feels. It felt like mindless reading where nothing much will stick to my brain. I didn't have problems with the dual POVs since Hoover made it pretty easy to distinguish who's POV we were reading from. Pacing was also pretty okay, although sometimes their "attraction" felt too fast and forced.
Overall: I understand that people think differently of these kinds of novels as I do, but let's be realists. If you see on television or on the news or something about people cheating, we get pissed off, right? I do. It's the same way with books for me, or any other form of media. If you're a fan of new adult/Colleen Hoover in general, I suggest giving this book a shot and I'm 99% sure you'll love it. If you're like me and are skeptical of these types of books, best stay away, my friend.
Rating Report
Plot
Characters
Writing
Pacing
Romance
Impact
Ending
Overall:
1.6
The following two tabs change content below.
Aimee is a sixteen year old bookworm from the Phillipines! She reads any book that catches her attention, but she mostly reads YA. She's into graphic design, writing and sleeping. You can find her at
Deadly Darlings
,
The Book Geek
,
Goodreads
and on
Twitter
.