Recaps, Rants, Raves is a new feature here at The Social Potato where we'll share a recap as well as a rant/rave of a few TV shows every Saturday! For now, we have the first season of The 100!
Disclaimer: Ahead are recaps, reactions, and rants about the CW show The 100. If you haven't watched the episode or the series, and you plan to do so, it is advised not to proceed due to inevitable spoilers. Otherwise, enjoy!
THE EPISODE IN A NUTSHELL:
Betrayal. Insanity. Development.
WHAT I THOUGHT:
There was definitely an improvement in various areas, such as character growth, realistic happenings and a glorious ending.
THE AMAZEBALLS
1.) I just want to give Octavia a hug. As you guys know, Octavia was a huge, bratty sissy in the first few episodes and I really wanted to rip her head off then. BUT NOW, I just want to hug her, pat her back or give her some kind of medal. A medal for the Most Character Growth, perhaps? She's on her way to being completely badass on a Raven level.
2.) Monty and Jasper had some really good chemistry as friends. I think Jasper's a huge idiot, but he and Monty are adorable together. They would do these really cute best friend-y things that would make me smile and think of my best friend. And Monty's already cute all on his own.
Monty: I'd like to give earth a giant hug.

Jasper: You're acting weird.

Monty: I feel weird. But in a good way. *wink*

Jasper: … I'm gonna pee.
3.) I am now on Team Bellamy. I didn't like any of Clarke's potential love interests (Finn & Wells), BUT, I now just thought of how good she and Bellamy would be as a couple. They have the tension, the connection and the chemistry. Yup. #TeamBellamy.
4.) There were some very realistic scenes! For example, when Clarke and Bellamy found some guns at a depot, they tested it out and when Clarke fired the gun, she said, "That was amazing. Am I horrible for thinking that?" I honestly think we would all think that way.
5.) THAT ENDING. Just, whoa. Adorable Bellamy/Octavia brother/sister moment, Finn got BURNED (not literally) by Clarke (hell yeah), Bellamy was pardoned for shooting Jaha and A CLIFFHANGER.
THE CRAPTASTIC
1.) Finn didn't die. This was my biggest disappointment since he was a huge ass who didn't deserve to live. Hopefully he'll die at some point, and then I'll be a happy kid.
2.) There's a newly formed insta-love romance. Mr. Grounder saved Octavia's life, Bellamy captures and tortures him, Octavia lets him go and they kiss.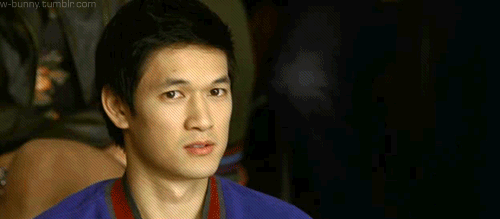 3.) There's a slight lack of suspense/mystery. Was it just me, or was it TOTALLY OBVIOUS from the beginning of the episode that this Diana chick was evil?
OVERALL
Next episode, please? (And can Finn be dead in it?)
Rating Report
Plot
Characters
Pacing
Opening
Climax
Ending
Overall:
3.5
The following two tabs change content below.
Aimee is a sixteen year old bookworm from the Phillipines! She reads any book that catches her attention, but she mostly reads YA. She's into graphic design, writing and sleeping. You can find her at
Deadly Darlings
,
The Book Geek
,
Goodreads
and on
Twitter
.