Recaps, Rants, Raves is a new feature here at The Social Potato where we'll share a recap as well as a rant/rave of a few TV shows every Saturday! For now, we have the first season of The 100!
Disclaimer: Ahead are recaps, reactions, and rants about the CW show The 100. If you haven't watched the episode or the series, and you plan to do so, it is advised not to proceed due to inevitable spoilers. Otherwise, enjoy!
Welcome back, fellow 100-ers, Bellarck fans, and Finn haters. Today, we are just right on schedule and that is a just cause for a celebratory jig. In any case, I just watched episode 9 and these are what I have to say:
THE EPISODE IN A NUTSHELL:
Awesomesauce. I can even dare say it was better than episode 8. Like, waaay better, and on par with episode 7. Continuous unrest and tension in the Ark, on the ground, and amongst our characters. Nothing like some good ole plot development, folks. *puts feet on the table and hands behind head, and grins smugly*
WHAT I THOUGHT:
1.) Independent forces are now on the move. The episode starts with both the people on the ground and people in the Ark celebrating Unity Day, a day where they commemorate the moment all space stations orbiting Earth decided to come together as one big happy family, after, of course, humanity was wiped by the Cataclysm. I was really enjoying the girl's narrative, smiling to myself how everyone was all cuddled together listening to the story of their ancestors when suddenly everything goes fucking BOOM!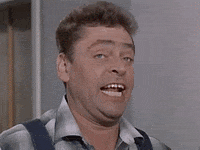 I swear, I jumped out of my seat when that explosion came out of nowhere, and while a child was speaking no less! It was such a WTF moment and I really appreciated it because it only goes to show we can never predict what's going to happen next in this series. And then there were so much chaos and screaming and blood after that, all the confusion in the room suffocating everyone. I was amazed at how realistic the situation looked like, how it made me want to look away. When Marcus was holding his dying mother, I couldn't help but feel sad for him, and feel pained for her – the acting was top-notch and evoked deep emotions from within my sometimes-cold heart.
But you know what that scene told me the most? That the antagonists in this show will stop at nothing in order to get their way. Who gives a shit about hurting others, about possibly killing others, as long as they achieve their ends? It's so sad that this is how some people in the Ark think, considering they're the only human community left. Shouldn't they all work together since they all have the same goals anyway? Why is there a need for a divide, when it is during this time the call for unity is the strongest?
Which really boggles the mind because Diana Sydney, the evil woman (rawr!) is such a hypocrite. She accuses the Chancellor of lying to the people, for leaving them (as there are only enough to carry 700 people to the ground), etc. etc. when she's ready for the Exodus ship to launch so she can go ahead to the ground with her group of minions while leaving the rest of the people behind not only crippled (for the launching takes a lot of power and resources) but most likely trapped. Way to shoot your foot, girlie!
(Also, I may or may not have cheered that the vessel crashed. I mean, come on dudes and dudettes, they left the rest of the people in the Ark to die to save their hides. Karma can be a bitch, indeed.)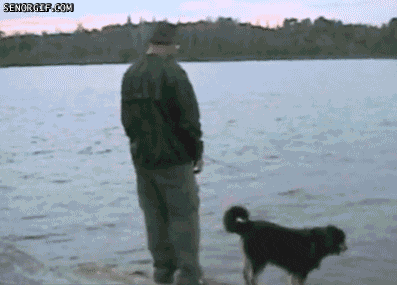 2.) I really like Clarke now. I used to moan and bitch about Clarke's hypocrisy, her fickleness, and highly pretentious ways, but now? I love her. She's so kick-ass. She's become someone I can totally support and cheer for all the way. There was this scene in the show where she and Finn were talking. Apparently, cheating/douchebag Finn set up a talk between her and the Grounder leader, saying that promoting peace is the only way they can all live together. Clarke is hesitant at first because it's hard to believe in something like that when they were stabbed before. She later agrees, but only if they have back-up. Finn says no, no back-up. She pauses and then agrees, only to later sneakily talk to Bellamy asking him to follow her with guns, because they can never know.
And I am so proud of her that she did this because that was the smartest thing to do in that situation. It's always, always, ALWAYS better to have a back-up plan, for someone to have your back. You cannot just go into a situation blindly, expecting for the other side to also keep their word (spoiler alert: they didn't). I loved how she's now super practical, rational, and careful in the best possible way.
(Although of course, that doesn't mean I like you now, Finn. You may be promoting the "let's all be friends" campaign now, but that doesn't change the fact that I find your face repulsive and I want to punch your face.)
(Also, Bellamy, it wasn't smart to take a DRUNK guy with you in a scouting/recon party and then give him a gun. What were you thinking, brotha?!)
(ALSO MUTATED HUMANS WOW. They look a bit weird but hell they look cool, too.)
3.) BELLARKE. CUE FANGIRLING. Haha, I remember ALSO moaning about how Bellamy creeped the bejeezus out of me. I am now taking all of those words back and eating them because I find him simply irresistible now. You really feel here that he simply wants to do the best for the group, no matter how grave or heavy the situation. Even if the decisions hurt, even if they might give him some enemies, he doesn't hesitate and he makes himself strong for their place.
With that said, I can't help but ship him with Clarke now. Their moments together are so cute and precious. When they were quietly flirting bantering with smiles on their faces, I was squealing deep inside. They're perfect for each other and me and a couple of my friends are all waving the BELLARKE banner high in the air.
OVERALL:
This was an awesome episode and the series continues to surprise me in the best possible way. I love all the twists, I love all the realistic-ness of it (despite the ridiculous premise), I love all the dialogue, etc. etc. I am truly finding myself deeply and highly entertained, and I don't want it to stop. Not yet.
Rating Report
Plot
Characters
Writing
Pacing
Romance
Impact
Opening
Climax
Ending
Overall:
4.2
The following two tabs change content below.
Faye
A 21 years old Filipina who loves books, games, languages, and most especially, food. Secretly wishes to be an astronaut so she can explore the stars. Has a love-hate relationship with Philippine politics. To get in her good graces, offer her Foie Gras, Or shrimp. Or a JRPG. A YA sci-fi book works, too. You can follow her on twitter here:
@kawaiileena