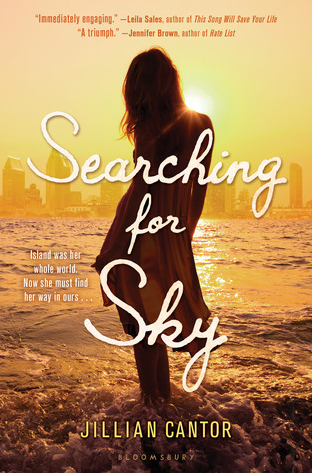 Genres: Young Adult, Drama, Contemporary
Release Date: May 13, 2014
Publication House: Bloomsbury USA Childrens
Number of pages: 288
Source: eARC from Publisher (Netgalley)
Check out on Goodreads
Buy on Amazon | The Book Depository
Sky and River have always lived on Island, the only world they've ever known. Until the day River spots a boat. Across Ocean, in a place called California, Sky is separated from River and forced to live with a grandmother she's just met. Here the rules for survival are different. People rely on strange things like cars and cell phones. They keep secrets from one another. And without River, nothing makes sense. Sky yearns for her old life where she was strong and capable, not lost and confused. She must find River so they can return to Island, but the truth behind how they ended up there in the first place will come as the biggest shock of all.

This book broke my heart to a million pieces.
There are books that touch you, and there are books that shake your core, move you to tears, and leave you philosophizing about the meaning of life. Searching for Sky is one of the latter. To be honest, I did not expect much from this novel at the beginning, thinking it was another Contemporary with the same generic characters and generic plotline, but I was naive as by the time I turned the last page, I was a sobbing, ugly wreck with my face covered with tears and snot.
Obviously, I woke up with swollen eyes because I cried myself to sleep.
AND THAT HASN'T HAPPENED TO ME FOR A LONG TIME.
Searching for Sky was a refreshing read, an experience that I will likely not forget for years to come. 14 years ago, Sky, together with her mother and a man named Helmut and his son, River, found themselves trapped in an isolated island following an accident. They have learned to live and survive with with they had. When her mother and Helmut were found dead one morning, they even had to rely on themselves even more, making do with the little traps and fish they make. Then one day, they see a boat. River wants to go back, back to a place they never knew, a place Sky doesn't want to go. However, she eventually agrees, and this jumpstarts a journey they were completely unprepared for.
Let me start this by saying this was a beautiful read for me. Even though the prose was initially quite simple, as Sky didn't have much vocabulary due to their being isolated from civilization,it was deep and delivered insights and thoughts in a profound manner. I really got to know Sky as a person – all her fears and doubts and frustrations – and absorbed these emotions as if they were mine as well. I may have gotten a migraine from the narration at first, but later on this didn't frustrate me as much as I was so involved in her plight. She was so confused and lost in this new world, that all she wanted to have was to have her home back, to be with River again, to be in the world she knew.
And I understood. I understood so much. And every time I think of the helplessness they both felt, brought on by the new environment and the revelations they discovered about their parents and how they came to the island, I can't help but be broken a little more deep inside. My heart shattered for these two lost and confused souls. Around them people were worrying about this and that; were making a big deal of things like money, of a past they don't remember, of individuals they never met, when they all wanted was to go back to their own paradise, back to their own island where they were strong and capable and not vulnerable to external forces they didn't understand.
They had a hard time, and I had a hard time with them, too. It was so frustrating for me to read how people like Sky's grandmother expected her to understand so many things all at once when they didn't even try to understand her and River. I found myself getting even more and more involved with the characters, to the point when Sky cried, I cried with her; when River felt helpless and alone, I felt that loneliness, too; and when they expressed to each other how they wish they can go back and turn back time, I felt that same defeat.
I really don't know how to describe any more of the experience I had when I plowed through this book. It was a sad read, but it was beautiful in its sadness and pain. It made me think about a lot of things, especially with regards to what is really important in our short life. Is it money? Is it the food we put in our plate and eat everyday? Is it the soft beds we sleep in? Or is the people, the memories? Is it the comfort we find in the arms of people we love? Is it the security we feel when we are close to them? It's amazing what two people who society may deem as "uneducated" and "unknowing" due to their lack of street knowledge can teach to someone like me, to us. Perhaps ignorance to these material things is bliss after all?
I'd liken this book to something like Leah Raeder's Unteachable, where the melancholy in the narrator words makes the story all the more bewitching . All in all, the author has woven a tale that's largely sad and painful, but it's these factors that make it fascinating and beautiful as well.
Recommendation: Read with a box of tissues ready. Don't end up like me – swollen eyes and all!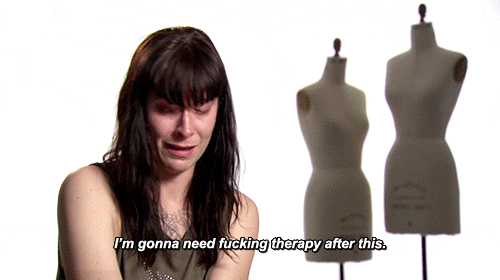 Rating Report
Plot
Characters
Writing
Impact
Opening
Climax
Ending
Overall:
4.8
The following two tabs change content below.
Faye
A 21 years old Filipina who loves books, games, languages, and most especially, food. Secretly wishes to be an astronaut so she can explore the stars. Has a love-hate relationship with Philippine politics. To get in her good graces, offer her Foie Gras, Or shrimp. Or a JRPG. A YA sci-fi book works, too. You can follow her on twitter here:
@kawaiileena