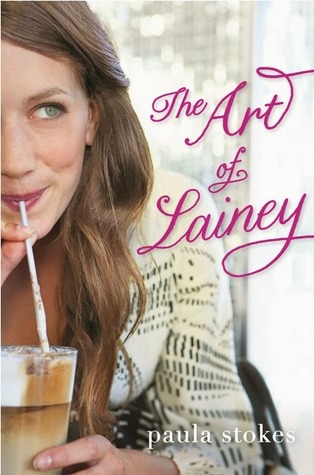 Genres: Contemporary, Romance, Young Adult
Release Date: May 20, 2014
Publisher: HarperTeen
Number of pages: 384
Source: ARC from Edelweiss (Thank you, HarperTeen!)
Check out on GOODREADS
Buy on AMAZON | THE BOOK DEPOSITORY
Soccer star Lainey Mitchell is gearing up to spend an epic summer with her amazing boyfriend, Jason, when he suddenly breaks up with her—no reasons, no warning, and in public no less! Lainey is more than crushed, but with help from her friend Bianca, she resolves to do whatever it takes to get Jason back.

And that's when the girls stumble across a copy of The Art of War. With just one glance, they're sure they can use the book to lure Jason back into Lainey's arms. So Lainey channels her inner warlord, recruiting spies to gather intel and persuading her coworker Micah to pose as her new boyfriend to make Jason jealous. After a few "dates", it looks like her plan is going to work! But now her relationship with Micah is starting to feel like more than just a game.

What's a girl to do when what she wants is totally different from what she needs? How do you figure out the person you're meant to be with if you're still figuring out the person you're meant to be?
REVIEW
Let's be honest here. When I first read the blurb, the first question that popped into my head was: How will Paula Stokes incorporate The Art of War into the story without making it tacky and unrealistic? That's right–I wasn't very curious about the romance. I was curious about The Art of War.
Now that leads to my first problem. The girls' usage of The Art of War to win back Lainey's ex felt really forced to me. It was just as if her friend came up to her saying, "Hey! Let's use this ancient book with totally usable tips to win back your ex!" Um, okay then. I get that her friend had a reason to use it, but it didn't feel realistic at all.
Now that I finally got that off my chest, let's talk about Lainey. While I did find it easy to connect with Lainey, it took me a while to actually like her. She was kind of petty and a bit of a brat at first. A bit shallow, even. By the end of the book, her character did grow, and it's always great to see some character development throughout the book.
But of course, Lainey did have some redeeming qualities. For example, she admitted to things that most of us wouldn't, but we all know are true. If you don't get what I mean, take this quote as an example:
"But the reality is that everyone cares about what some people think."
Let's get into the love interest, which I know you're all pretty curious about. The love interest in this one is Micah, who I found to be totally different from most of the other heroes we encounter in YA. For one thing, Micah smokes. And he has a mohawk. Now, while I did love how unique Micah's character was, I found him to be just a tad bit boring. He was sweet sometimes, sure, but I wasn't sold on his character.
The actual romance was pretty cute and had a slow build up which I really appreciated. Lainey and Micah were both so shippable (don't judge my poor wording) with their adorable banter and interactions.
The best part of the book would have to be the friendship between Lainey and her best friend, Bianca. Really, this is how best friends should act. No matter how many stupid choices Lainey made, Bianca stood by her and even helped her accomplish her stupid plans. There was so much love and support between them that I was surprised neither of them have exploded with support overdose or something.  I mean, look at this:
"Any crisis of mine is a crisis of hers, and vice versa. That's just how we roll."
Paula Stokes also had this very easy to get into writing style that made the book flow smoothly for me. But if we're being honest, I didn't really get a lot of feels from this book.
So basically, if you're up for a cute read and wouldn't mind how badly The Art of War was incorporated into the story (from my viewpoint, at least), you should give this one a shot. Seriously, it was fluff overload.
Rating Report
Plot
Characters
Writing
Pacing
Romance
Impact
Overall:
3.1
The following two tabs change content below.
Aimee is a sixteen year old bookworm from the Phillipines! She reads any book that catches her attention, but she mostly reads YA. She's into graphic design, writing and sleeping. You can find her at
Deadly Darlings
,
The Book Geek
,
Goodreads
and on
Twitter
.