Recaps, Rants, Raves is a new feature here at The Social Potato where we'll share a recap as well as a rant/rave of a few TV shows every Saturday! For now, we have the first season of The 100!
Disclaimer: Ahead are recaps, reactions, and rants about the CW show The 100. If you haven't watched the episode or the series, and you plan to do so, it is advised not to proceed due to inevitable spoilers. Otherwise, enjoy!
Hello again, guys! So episode 11 left us all hanging, and possibly raging about the shit that is the romance in The 100. (Faye raged A LOT and couldn't finish the episode.) I was scared to watch it, but I pushed through! Anyway, here's episode 12.
THE EPISODE IN A NUTSHELL:
New twists. New developments. Shit just got real.
WHAT I THOUGHT:
HOLY COW
1.) So, the episode begins with a softer surprise than usual: in 51 hours, the Ark will not be survivable. This time around, Marcus (Councillor Kane) is the one trying to provide hope for Jaha and the other survivors. The storyline from the Ark is getting more interesting. We want to know what happens to them and if they can get down on Earth and if they can save the hundred.
2.) Bellamy is seriously seeing the bigger picture. While a few others are worried about Finn, Clarke and dear, sweet Monty, Bellamy's concerned for the camp as a whole and isn't willing to risk any more people to save only three other people. While I do want Monty found, Bellamy is learning to become a badass leader. And it's pretty hot, isn't it? A badass leader?
3.) Apparently, Creepy Lady (Anya) isn't the leader of the Grounders like I'd assumed. THEY HAVE A COMMANDER. My curiosity has spiked. Who could this mystery commander be?
4.) Murphy is a fucking [awesome] bastard! He killed another innocent-ish guy. He blackmailed Bellamy with Jasper's life. Shit just got real, guys. Grounders AND Murphy are trying to kill the camp and all its inhabitants! Well, no. Murphy just wants Bellamy dead. BUT THEN, Bellamy is kind of their leader. They probably won't survive without him.
5.) A NEW TWIST! We now have Reapers, which are basically just more savage Grounders. Think of them as cavemen with a lust for blood (not drinking blood or anything. Just killing) and lots of piercings. They are seriously CREEPY. They semi-kill people and leave their still-breathing bodies in trash cans. Where they still move.
I DON'T KNOW WHAT TO THINK..
1.) Lincoln's back. He was the one who saved Finn and helped him and Clarke get away from the Grounders. I'm kind of indifferent to Lincoln's character, so I don't know how to feel about his return..
2.) The ending was a bit anti-climatic. It wasn't a huge twist for me, since I've been considering the possibility of using the Ark as an Exodus ship for a while now. Anyway, it's still got me curious for the next episode.
UM, NO. JUST NO.
1.) Finn's head hasn't blown off yet. And, oh, let's see… He told Clarke he loved her. That's just really, really sad. CW, what the hell are you doing to our shipper hearts!? BUT Clarke said she can't. Ha! That made me extremely happy. I still have hope for Bellamy/Clarke.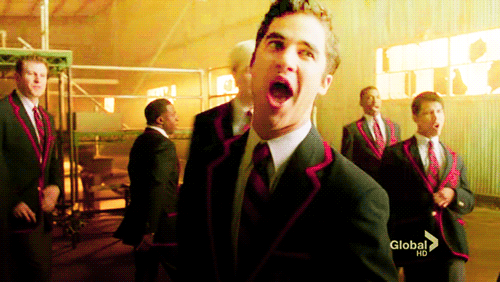 2.) WHERE THE HELL IS MONTY? SOMEONE SAVE HIM PLEASE. Thanks.
OVERALL
This episode left so many unanswered questions in my head (mainly: Monty), and I'm wondering if CW will answer them in the Finale or if I have to wait for season 2. I hope this series ties up nicely!
Rating Report
Plot
Characters
World-building
Romance
Opening
Climax
Ending
Overall:
3.6
The following two tabs change content below.
Aimee is a sixteen year old bookworm from the Phillipines! She reads any book that catches her attention, but she mostly reads YA. She's into graphic design, writing and sleeping. You can find her at
Deadly Darlings
,
The Book Geek
,
Goodreads
and on
Twitter
.