Recaps, Rants, Raves is a new feature here at The Social Potato where we'll share a recap as well as a rant/rave of a few TV shows every Saturday! For now, we have the first season of The 100!
Disclaimer: Ahead are recaps, reactions, and rants about the CW show The 100. If you haven't watched the episode or the series, and you plan to do so, it is advised not to proceed due to inevitable spoilers. Otherwise, enjoy!
Hi, hi! Faye here! Last time you saw me, it was Episode 9, because I kind of chickened out at Episode 11, considering the… blasphemous events that transpired there. In any case, here I am again to recap the finale of the first season of The 100! I hope you guys had fun with us… after this, Recaps, Rants, Raves will be taking a short break and will come back when the next CW show The Flash comes around, which would be in the Fall!
In any case, have fun!
THE EPISODE IN A NUTSHELL:
It was an interesting and emotional finale. I liked the Ark scenes most of all.
WHAT I THOUGHT:
1.) Clarke and Bellamy really compliment each other. Go ahead and call me biased, because I am a Bellarke fan all the way (do you not see my shipping banner waving over here? Go, BELLARKE!). It's interesting because when I first started watching this show, I was so against Bellamy, thinking he was so stuck-up and that he would be the downfall of the group. Of course, I've eaten my words – he's grown to be one of the most practical, logical, and fascinating characters out there. You know that he really does care for the well-being of the whole group, to the point that he felt guilty of the deaths of so many delinquents, and Clarke had to remind him to focus on the positive.
Bellamy: 18 dead.
Clarke: 82 alive.
I hope these two will continue supporting, complimenting, and aiding each other. And I hope to the high heavens to the Ark above that they will find more than those in each other, that what they have will eventually blossom into romance.
2.) Holy shit, the "killing" scenes can be pretty gore-y. I've always thought that the usual shows for tweens and teens were kinda mild, but surprisingly, there were some scenes here especially at the beginning that were kind of… spine-tingling. I liked how this show didn't censor the killing blows, one of them being that giant shuriken pretty much slicing a guy's head into half. OUUUUCH.
3.) I could make do without the "Flarke" scene.  And I could make do without seeing Finn ever again. Am I being too harsh? I'm sorry if I sound like it, but I still really hate Finn. I still can't get over what he did to Raven and Clarke, for emotionally lying to them. The fact that he became all goody-goody after that ("We have to be friends with the enemies!") pissed me off even more – I couldn't see how such a character who lied and cheated could suddenly say something so… so "virtuous" and "innocent" and "pure" and "selfless". It all felt so forced and contrived to me that he never grew to me as a character ever again. Damn right that I'm hoping he doesn't magically rise from the ashes (although there's a high chance he found a way to get out of that blast).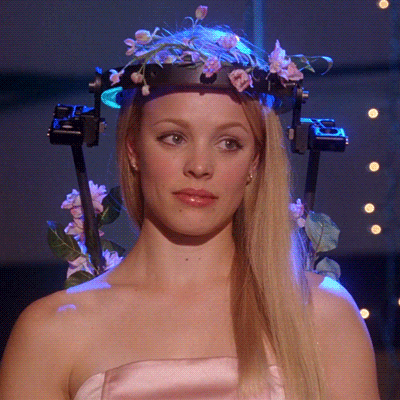 4.) The Ark scene, where they're all in their individual stations, was heartbreaking. Finally, a plan has been set in motion with regards to letting the Ark survivors go down to Earth. But this plan was not without its flaws, as the people will have to be distributed to seven stations equally, as there was no guarantee that one station will survive, so they have to make sure to give everyone a chance to survive the crash. I really found this scene kind of heartrending because… I don't know. It also felt like they accepted death, too, if it came to that. It was either stay in the Mothership, which meant waiting for everyone to suffocate but at least it didn't have any risk of deadly crashes and mid-air/mid-space blasts, or take the chance to go to Earth, while having a 50/50 chance of survival. And since they were all separated into groups, it also meant they accepted the likelihood of not seeing their friends and families again. >_< So sad!
5.) "Salvation comes with a price." When it came to the point that the launch didn't go as planned and someone had to manually launch the stations toward Earth, my heart was shattering. Because it meant someone had to be left behind; it meant someone, that unlucky fellow, had to sacrifice his own life for the lives of many. He will have to give up his chance of seeing Earth again in order to give others that opportunity. It's of course a noble concept, but it doesn't make it any less sad. It always leaves a bittersweet taste in the mouth, a kind of melancholy where we shake our heads and wonder if there were anything else we could've done so that nobody had to sacrifice their lives for others. 
It was even more heartbreaking when Kane, who I kind of hated at first and who I grew to like later on in the series, shook his head and tried to stand up, obviously willing to volunteer himself for a quiet and lonely death. I mean, I can't even imagine doing that myself. I'm selfish. If I were in that situation, I would just bow down my head, close my eyes shut, and hope someone else volunteered himself so that I could live. I know, I feel awful for saying that, but I think anyone would be afraid. It takes an extraordinary and special person to gather his courage and sacrifice himself. And I applaud people like him because I doubt I could ever be that brave and selfless, doubt that I could ever put others before myself in an extreme situation. But it also means he's a model to emulate, and I surely learned something from him today when it came to courage.
6.) The Chancellor :( Of course, Kane never got to the control room because while he and Clarke's mom were debating, Chancellor Jaha took the initiative, launched the stations, and pretty much sealed his fate to die a slow death in quietness and solitude. I got teary-eyed in this scene. He was a leader of his people through and through, because even to the very end, he led his people from certain death and towards the chance to live a renewed life in what was once their home. You could really see how emotional he was in his facial expressions (give the actor a trophy!) and the sadness and happiness too, of leaving his people and for giving them one last gift before he joins his dead son, Wells.
His "May we meet again" speech pretty much made me cry a little. *insert heart breaking in two here*
7.) The Fall of the Ark. It was epic. I loved how it brightened the sky, like a renewed hope to the people down below, and despaired how one of the stations exploded mid-air, killing everyone inside. The success of the other stations would certainly add more depth to the show, and hopefully a more interesting story arc in Season 2.
8.) I thought Finn's plan was kinda a good idea. I mean, I may hate Finn, but I appreciate a brilliant idea if I see one.
9.) Chancellor all alone in the Mothership. It was another heart-breaking moment for me. He was all alone, calling for survivors, and when Abby answered his call and described to him how beautiful Earth was, his face got all scrunched up, with tears falling. I'm not sure what he cried for – happiness because his people were okay? Or sadness that he's all alone and not there with them to experience the beauty of the planet they called home? Knowing him, though, and knowing the noble sacrifice he made, it's probably the former. I really felt a sense of defeat here, because I liked Jaha. He's responsible, he's sympathetic, and he's charismatic. I wanted him to live. I wanted him to continue leading the people. I didn't think his work was done just yet. But I guess life just doesn't work that way… if it did, he would be in Earth right now with Abby and the rest.
Jaha sits down by the window overlooking Earth. He opens a bottle of wine called "The Baton". The instruction says, "To be opened on Earth." 
Jaha opens it and says, "This'll have to do." He toasts and continues, "May we meet again."
10.) That ending. I still don't have an opinion of the ending, yet. It certainly closed an arc with the grounders and reapers, and it certainly opened an interesting one, but it's something I've read and seen before. Hopefully the season 2 will surprise me and will give this situation a new and interesting twist.
Overall…
---
I loved this finale. It was emotional, gut-wrenching, and full of action scenes. It was decent all around, and I'm really looking forward to season 2.
Rating Report
Plot
Characters
Impact
Opening
Climax
Ending
Overall:
3.8
Thank you for being with us and anticipating our weekly recaps! Please let us know of any comments/questions/feedback you may be bottling up inside you. We want to improve and give you better recaps in the future! This feature will be taking a break for a few weeks, and will come back again in time for CW's Flash series, which will premiere in the fall.
See you then!
The following two tabs change content below.
Faye
A 21 years old Filipina who loves books, games, languages, and most especially, food. Secretly wishes to be an astronaut so she can explore the stars. Has a love-hate relationship with Philippine politics. To get in her good graces, offer her Foie Gras, Or shrimp. Or a JRPG. A YA sci-fi book works, too. You can follow her on twitter here:
@kawaiileena