Hello, hello! Welcome to our third edition of the Potato Prints! If you're looking for your next book swag, don't fret as we have some wallpapers and bookmarks that will surely satisfy the ANNA AND THE FRENCH KISS and THESE BROKEN STARS fan in you!
These Broken Stars by Kaufman + Spooner
---
Wallpaper:
Bookmark:
Anna and the French Kiss by Stephanie Perkins
---
Wallpaper: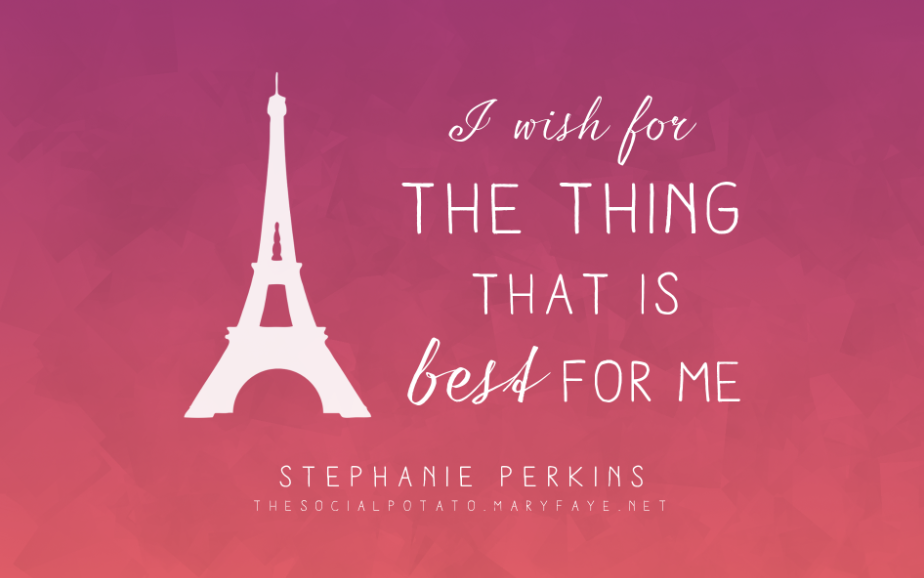 Bookmark:

---
Have a quote you want us to make a graphic of?
Just request below and we'll get back to you soon!
The following two tabs change content below.
Faye
A 21 years old Filipina who loves books, games, languages, and most especially, food. Secretly wishes to be an astronaut so she can explore the stars. Has a love-hate relationship with Philippine politics. To get in her good graces, offer her Foie Gras, Or shrimp. Or a JRPG. A YA sci-fi book works, too. You can follow her on twitter here:
@kawaiileena