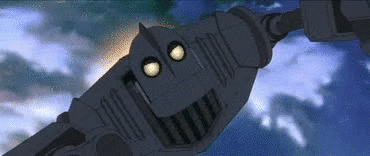 Okay, before you all panic, this is a hypothetical question. I am not in any situation where I have to make a decision like this, and hopefully, I will never get there in my lifetime.
But, I've seen this theme happen so many times in the books I read, in which our main character is in the middle of a battle against the government, or the world, or another world, and find themselves in a situation where someone close to them is the "needed" sacrifice. Like for example, the sister is the cure for the zombie and fungal disease. The brother is the needed exchange in order for a treaty to happen between two warring countries. Or the love interest has to be given to the bad guy for the release of dozens of children.
And every time I see the main character being so selfish and not wanting to give up their loved ones for the supposedly greater good, I feel annoyed. Call me weird, idealistic, or perhaps extreme, but I've always thought everyone has a responsiblity for the world especially in challenging times. I've always thought that when so much is at stake, it's only right to prefer duty over wants, needs, or even personal relationships. I've always thought that the feeling of saving the majority should overcome the pain of losing them. Yes, the decision sucks, but I've also thought shouldn't it be a blessing that you're not giving anyone else that difficult decision, to someone who may not be strong enough to handle it? That's why every time I see a main character selfishly choose themselves over their duties to the people, or to humanity in general, I shake my head and think, "Great, thanks for letting everyone else die."
But you know, I realize that I feel this way for the simple fact that I've never been in that situation at all. I'm looking at all of these stories and these scenes from an outside perspective. Yes, I'm seeing their thoughts, and in a way, I see their plight, but it's hard to truly understand that feeling if you haven't been in their shoes.
So, why the change of heart?
Yes, folks. This is where I pretty much eat my words.
Last night, I had a dream. Long story short, it involved aliens and space battles, and lasers whoosing in the vacuum of space, hitting metal ships and floating giant rocks. And it eventually came to the point that I had to sacrifice someone for there to be peace between the two species. In that dream, I finally felt it – somehow. The pain, the difficulty, the need to just be selfish for once after giving up everything else. Not him, not him, not him. Just this once, let me be selfish and think of myself.
In short, I want duty to be preferred over everything else… as long as it's not me deciding that. I'm a selfish little shit, and I want to be saved, and if that isn't the case, I want my loved ones to not be the sacrifice for anything. Very hypocritical, yes? Either way, I only think of me. But I guess that's just how it is for many of us. If a zombie apocalypse were to come true, and someone's baby is the hope of humankind, deep inside of course I would hope for that baby to be given up for everyone else's sake.
But at the same time, if that unlucky person wanted to think of themselves, too, then I will also understand. It's only normal. It's only human nature. It takes a very extraordinary, brave person to be so scared of having to give up someone important but still do it anyway because he knows it would be for the greater good. Unfortunately, I'm not that person, and many others aren't, too.
So the next time I see someone in a book in the same dilemma, I won't be so quick to judge. I won't be so quick to roll my eyes and curse at them for being so selfish. Because that's probably the most realistic reaction to what is likely the most difficult question of all.
What about you, guys? When you read a book with the same theme, do you prefer duty over personal relationships? If you were in the same situation, what would you do? Would you be willing to sacrifice YOURSELF for the greater good?
The following two tabs change content below.
Faye
A 21 years old Filipina who loves books, games, languages, and most especially, food. Secretly wishes to be an astronaut so she can explore the stars. Has a love-hate relationship with Philippine politics. To get in her good graces, offer her Foie Gras, Or shrimp. Or a JRPG. A YA sci-fi book works, too. You can follow her on twitter here:
@kawaiileena