Crown of Midnight
Throne of Glass #2
by Sarah J. Maas
Genres: Fantasy, Young Adult

Publication date: August 27, 2013

by Bloomsbury

PURCHASE:
Amazon | Book Depository
Goodreads
From the throne of glass rules a king with a fist of iron and a soul as black as pitch. Assassin Celaena Sardothien won a brutal contest to become his Champion. Yet Celaena is far from loyal to the crown. She hides her secret vigilantly; she knows that the man she serves is bent on evil.

Keeping up the deadly charade becomes increasingly difficult when Celaena realizes she is not the only one seeking justice. As she tries to untangle the mysteries buried deep within the glass castle, her closest relationships suffer. It seems no one is above questioning her allegiances—not the Crown Prince Dorian; not Chaol, the Captain of the Guard; not even her best friend, Nehemia, a foreign princess with a rebel heart.

Then one terrible night, the secrets they have all been keeping lead to an unspeakable tragedy. As Celaena's world shatters, she will be forced to give up the very thing most precious to her and decide once and for all where her true loyalties lie...and whom she is ultimately willing to fight for.
I received this book for free in exchange for an honest review.
In my younger years, I was a gamer. Like I would play all these awesome role-playing games from morning 'til night, only stopping to eat and sleep (yeah, I pretty much had little to no life, then. BUT ONLY WHEN IT WAS SUMMER TIME, OKAY?! No judging!), and I guess the occasional shower (shh!). During that phase, I played a few gems, notably the following: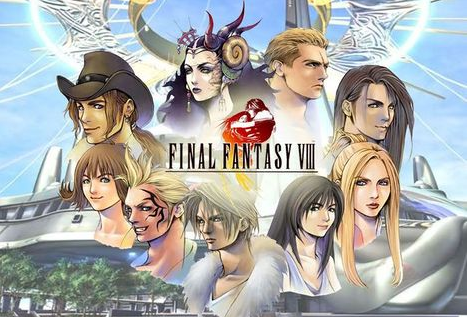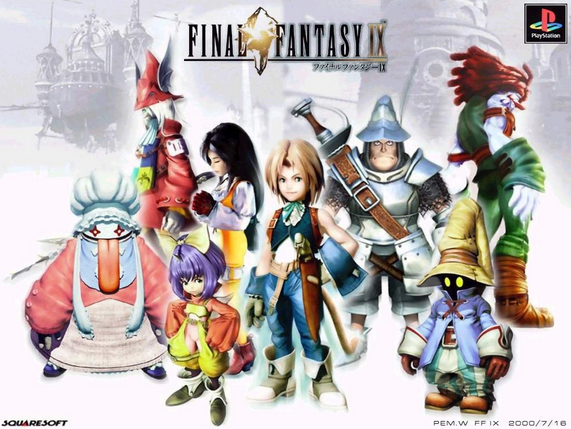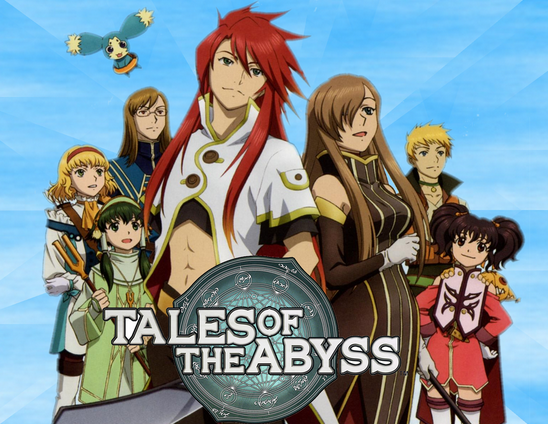 You know why I mainly play these games? Because of the stories the characters go through. They start small and trivial, but later, after a few twists and turns, they turn into these grand, epic adventures that involve other realms and powers beyond their imagination and hidden histories that blow your mind away. It may have taken me around 60-100 hours (I did need to do all the sidequests, y'know?) from start to finish, but I swear, those awesome, adventurous feelings the plots give me, as if there were whole new worlds to uncover and explore, were worth every centimeter of eyebags I've accumulated then.
I rarely play games now. I'm still waiting for that kind of RPG that was popular then to come back with retribution in today's more advanced gaming platforms. I don't mind waiting, though, because for now, I have the Throne of Glass series to keep me accompanied. I just finished Crown of Midnight the other night, and man, the nostalgia is coming back to me in waves.
Whether or not this series of books has any JRPG influences, it doesn't really matter – what I do know is that the storytelling and the plot of the second installment is in the league of the ones I've played over the years, and it is FABULOUS.
What I really loved about Crown of Midnight so much was the plot. Like, wow. Throne of Glass was a decent read, but it was more romance-centered, while this one had more plot, more character development, more revelations that would make you want to yell, "Shit's about to go down!" The first book was only limited to the affairs of the castle, but the second installment introduced us to developments that go beyond its stone walls – past the kingdom, past the continent, to a forgotten time, to unknown worlds, and to formidable powers. You know that feeling when everything is just so grand and epic that it takes time to process it? And when the knowledge you discovered, awesome that it may be, was only the tip of the iceberg? Yeah. This kind of "knowing" feeling is reminiscent of my gaming days. After I closed the book, I pretty much laid down on my bed and stared at the ceiling for thirty minutes trying to let everything sink in.
IT IS THAT GOOD, FRIENDS. It's just full of twists and turns that you don't really see coming. Okay, Celaena's true identity was something I kind of  predicted early on, but I didn't mind it. I just had this grin on my face seeing everything play out so beautifully.
And Celaena? Man, she is so kick-ass here that I am legit worshipping her now. I loved how this installment finally showed us her skills as an assassin, while at the same time showing us that she isn't exactly immune to weaknesses and vulnerabilities, either. Yes, she can be feral; yes, she can be deadly and merciless and dangerous; but she isn't absolutely invincible. She will fail, she won't always be one step ahead of the game, and every time she falls, she will wallow and mourn just like any other human, and then stand up again to do what needs to be done. It will be during her lowest points that we will witness her grow and see things in a broader perspective, and I love her for it. She makes the saying "we need to fail to see what is right" ring true.
Plus, did I mention how kick-ass she is? There are assassins who get wishy-washy with their targets and go, "Should I kill or not kill?" Celaena had her moments like this, but she had a legitimate reason for doing so, but when it comes down to it, when lines are truly crossed, she knows no mercy and you just can't help but cheer.
And the relationship conflicts! You won't see me complaining about the love triangle in this one, folks. It's awesome how they have vital roles in Celaena's journey, but they also have their own problems and issues to face that are equally daunting. They have their own secrets and internal conflicts, they make huge decisions, they also take big responsibilities, and in the end, it's so interesting to see how these threads will overlap with Celaena's and how their actions will affect her and her quest. They're absolutely not shallow. They're as complex as Celaena, in my opinion.
Overall
---
This was awesome. I CANNOT WAIT TO READ HEIR OF FIRE.
Rating Report
Plot
Characters
Writing
Pacing
World-building
Romance
Impact
Opening
Climax
Ending
Overall:
4.8
The following two tabs change content below.
Faye
A 21 years old Filipina who loves books, games, languages, and most especially, food. Secretly wishes to be an astronaut so she can explore the stars. Has a love-hate relationship with Philippine politics. To get in her good graces, offer her Foie Gras, Or shrimp. Or a JRPG. A YA sci-fi book works, too. You can follow her on twitter here:
@kawaiileena