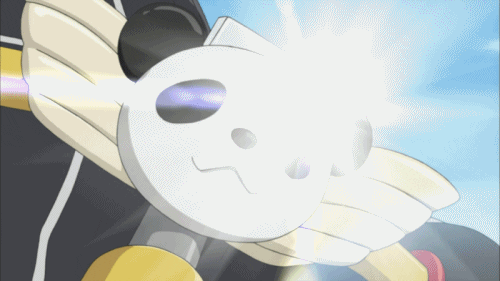 If you know me, you'll also know that I am not a fan of bad boys. Particularly in YA. Especially those kind of bad boys who have sad back stories that's supposed to be a justification as to why they act like assholes and also the kind of bad boys who usually have their heads stuck up their asses. But I've been thinking: to what extent is this true? Do I feel like this about every bad boy or are there exceptions? What really got the wheels in my head turning was finishing Untold. Of course, I won't spoil anything, but if you're read Unspoken, you'll know that Jared is kind of a bad boy. He's not popular by any means, and most people would rather avoid him, but he definitely has the bad boy vibes. He's got the background sob story; he can be a huge jerk too; but at the heart of it all, he's also a huge softie. Sound like an annoying character? Yeah, I'd definitely think so. Am I annoyed by him? Nope. In fact, I love him. To bits and pieces. So I wonder, is there a way to get bad boys right? Is there a way that won't make you roll their eyes and will instead make you take them seriously?
I think it all comes down to character development and that is vital to making characters likeable/tolerable. In the case of Jared, the number one reason I love him so is because I can relate to him. I understand him even though there are only a handful of scenes in his POV (his novella aside). I understand his actions which makes it easier for me to forgive him for some of the douchebag moves he has pulled. His character has a lot more depth because the author doesn't just tell us that he has a sad background story, she SHOWS how it's made him who he is today. She doesn't excuse his actions, but instead explains, and I believe that is the key and perhaps that would also explain why I've loved plenty of other love interests that could easily be classified as douchebags.
With all that said though, you might have noticed that bad boys done well are actually hard to come across (at least I think so). Or perhaps it's because they have become such a commonly used trope that it's hard to take them seriously. Which is perhaps why it becomes harder to like them.
Case in point; I love sweet guys. Love 'em to bits and pieces. Sadly though, they aren't featured all that often as main characters. Which is also why my not liking them is rare. I think it's only happened once or twice. And the more I think about it, it becomes clear to me that there have been times where I've liked the sweet guy just because he was sweet and not because he had much else going for him.
It makes me wonder…
What are your thoughts? On bad boys? On sweet guys? On commonly used tropes and how they affect the way we view things as compared to tropes not used as often?
The following two tabs change content below.
Rashika
Rashika is a mysterious creature who likes to hide in the shadows. It's impossible to get to know her but if you must know, she is a huge bookworm. She also happens to have a huge sweet tooth so you can always lure her over the dark side by offering her something sweet (or bribing her with books).