You might wonder what inspired this somewhat random post (hello people, look at the name of the feature). Once upon a time, I was reading a book that made me think and I messaged Allie @ Little Birdie Books, demanding answers and all she had to say was 'go fish' (that's not what exactly happened but you know, lets roll with it).
I adore fantasy, I consider it to be my favorite genres — even if I don't read nearly enough of it– but the more fantasy I read, the more I realize the one thing this genre seems to be sorely lacking is diversity. This isn't to say that there aren't fantasy novels out there that feature characters who aren't white or straight but it seems to be a general rule that the characters one will encounter in the genre will be white and straight.
And this FRUSTRATES ME.
Do fantasy novels take place in a universe where everyone is white and everyone is straight????*
*I am generalizing here but you get my point (OR I HOPE YOU DO)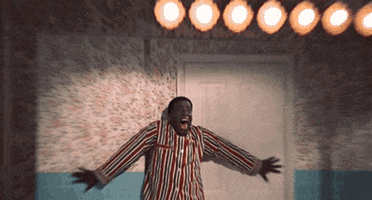 I was reading a fantasy novel a while ago and the main character mentioned something about how she thought she was 'indecently clad' but that was okay because there were only women around and I don't think I am exaggerating too much when I say that there were cartoonish question marks hovering over my head.
I think at this point, even if it were mentioned that a certain character was NOT straight or white, it would go so far because at least it's acknowledging the fact that not everyone is the same. How does a world even work if everyone within that world is straight? Is everyone straight until proven otherwise?
I don't think all of the blame can be put on the genre but at the same time, books within other genres seem to be getting so much better at showcasing diversity yet fantasy continues to lag behind and particularly adult fantasy.
One of the reasons could be that a lot of mainstream adult fantasy is written by straight white cis men but again, I don't see that as a good argument because if such wonderful and original worlds can be imagined, I don't see why the same worlds cannot be enriched by a cast of diverse characters.
A lot of that could be because fiction in general reflects our views as a society yet I don't think that should be an excuse. If we don't start somewhere how will this change come about? Will we be stuck in a cycle where we continue to read novels that only reflect the popular opinions in our world? That being white, straight, cis and male makes you better (or at least gives you a fuck ton of privilege).
People of color are also so under represented. As someone who is a person of color, this breaks my heart yet I won't lie when I say I am prone to white washing characters as well. A lot of this has to do with the fact that growing up, most of the books I read featured white characters. I went through a phase where I didn't understand why this was a problem yet the more I grow, the more frustrated I become with this issue. Why cannot books, and particularly fantasy books feature non-white main characters? In fact when was the last time you read a fantasy novel that did that?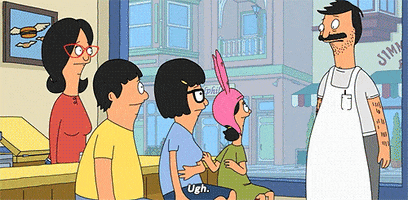 This frustrates me so much because fantasy is easily my favorite genre yet it is also one that has become more and more lacking in terms of featuring diversity and it's even harder to find a non straight/white character that plays a lead role in fantasy.
#WENEEDDIVERSEBOOKS
Are you as frustrated as I am? Do you think that something needs to be done to diversify the genre? What do you think can be done? Have you read fantasy novels that feature such diversity? If so, you should totally recommend some to me. 
You should also check out Cait @ Paper Fury's post about Sexism in Fantasy
The following two tabs change content below.
Rashika
Rashika is a mysterious creature who likes to hide in the shadows. It's impossible to get to know her but if you must know, she is a huge bookworm. She also happens to have a huge sweet tooth so you can always lure her over the dark side by offering her something sweet (or bribing her with books).