Since the first half of the year has gone by (I know, it's crazy!), I wanted to share with y'all some of the books that I need to get my itty bitty hands on for the second half of 2015.
BUT I decided to feature some books that are a bit more low-key and that I feel deserve more hype based on their badass-sounding synopses, so today you won't be seeing some hyped titles like Six of Crows or the first Magnus Chase book that I would sell my firstborn for.
Without further ado, in order of release dates…
Dream Things True
by Marie Marquardt
[Goodreads]
A modern-day Romeo and Juliet story in which a wealthy Southern boy falls in love with an undocumented Mexican girl and together they face perils in their hostile Georgia town.

Evan, a soccer star and the nephew of a conservative Southern Senator, has never wanted for much — except a functional family. Alma has lived in Georgia since she was two-years-old, excels in school, and has a large, warm Mexican family. Never mind their differences, the two fall in love, and they fall hard. But when ICE (Immigration and Customs Enforcement) begins raids on their town, Alma knows that she needs to tell Evan her secret. There's too much at stake. But how to tell her country-club boyfriend that she's an undocumented immigrant? That her whole family and most of her friends live in the country without permission. What follows is a beautiful, nuanced, well-paced exploration of the complications of immigration, young love, defying one's family, and facing a tangled bureaucracy that threatens to completely upend two young lives.
After completely falling in love with multiple books featuring couples made up of an American and a POC main character, I knew when I first read the synopsis for Dream Things True that it was a book written for me. Plus, how often do we come across books featuring immigration problems? IN YA?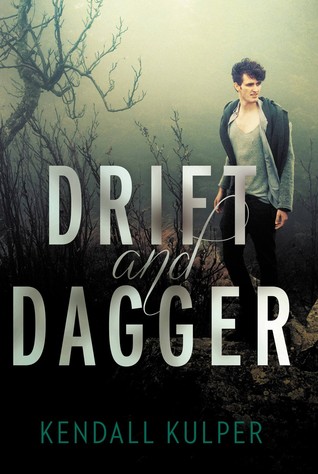 Drift and Dagger
by Kendall Kulper
[Goodreads]
As a boy in the late nineteenth century, Mal's only friend was Essie, daughter of the Roe witch, and it was she who discovered that he is a "blank," not affected by magic, setting him on a career as a con artist, traveling the globe in search of a legendary magical dagger that can steal a witch's power.
I really enjoyed Kendall Kulper's debut Salt & Storm, so obviously this book made its way onto my wishlist. This new one of hers is a historical fantasy–my awesome senses are tingling. Nineteenth centruy witches for the win, y'all! Also bonus points because Kendall's such a sweetheart!
Nameless
by Jennifer Jenkins
[Goodreads]
Four clans have been at war for centuries: the Kodiak, the Raven, the Wolf and the Ram. Through brutal war tactics, the Ram have dominated the region, inflicting death and destruction on their neighbors.

Seventeen-year-old Zo is a Wolf and a Healer who volunteers to infiltrate the Ram as a spy on behalf of the allied clans. She offers herself as a Ram slave, joining the people who are called the "nameless." Hers is a suicide mission – Zo's despair after losing her parents in a Ram raid has left her seeking both revenge and an end to her own misery. But after her younger sister follows her into Rams Gate, Zo must find a way to survive her dangerous mission and keep her sister safe.

What she doesn't expect to find is the friendship of a young Ram whose life she saves, the confusing feelings she develops for a Ram soldier, and an underground nameless insurrection. Zo learns that revenge, loyalty and love are more complicated than she ever imagined in the first installment of this two-book series.
Okay, I'll admit it was hard for me to get past that humongous synopsis, but doesn't it sound super intriguing?? I love books that feature clans of any sort, and this book is about an MC who wants revenge. NEEEEED. Also I sense a super awesome romance here. *wink*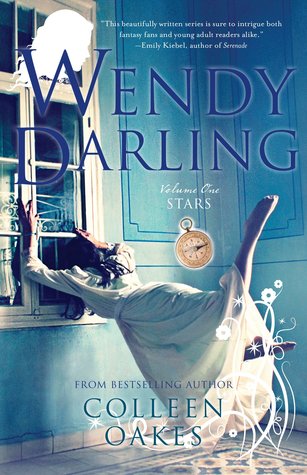 Wendy Darling: Stars
by Colleen Oakes
[Goodreads]
Wendy Darling has a perfectly agreeable life with her parents and brothers in wealthy London, as well as a budding romance with Booth, the neighborhood bookseller's son. But while their parents are at a ball, the charmingly beautiful Peter Pan comes to the Darling children's nursery and—dazzled by this flying boy with god-like powers—they follow him out of the window and straight on to morning, to Neverland, a intoxicating island of feral freedom.

As time passes in Neverland, Wendy realizes that this Lost Boy's paradise of turquoise seas, mermaids, and pirates holds terrible secrets rooted in blood and greed. As Peter's grasp on her heart tightens, she struggles to remember where she came from—and begins to suspect that this island of dreams, and the boy who desires her—have the potential to transform into an everlasting nightmare.
As you know, I am OBSESSED with retellings. I may have DNFed the actual Peter Pan novel, but I loved the Disney version, so hooray for this one! I am so stoked for this nightmarish version of Neverland! Give me all the darkness. Give me all the crazies.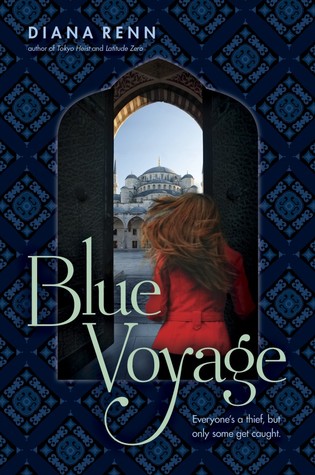 Blue Voyage
by Diana Renn
[Goodreads]
Zan is a politician's daughter and an adrenaline junkie. Whether she's rock climbing or shoplifting, she loves to live on the edge. But she gets more of a rush than she bargained for on a forced mother–daughter bonding trip to Turkey, where she finds herself in the crosshairs of an antiquities smuggling ring. These criminals believe that Zan can lead them to an ancient treasure that's both priceless and cursed. Until she does so, she and her family are in grave danger. Zan's quest to save the treasure—and the lives of people she cares about—leads her from the sparkling Mediterranean, to the bustle of Istanbul's Grand Bazaar, to the eerie and crumbling caves of Cappadocia. But it seems that nowhere is safe, and there's only so high she can climb before everything comes tumbling down.
I don't normally read books without romance (but hey, I'm hoping this one at least has a mini ship!), but this book just sounds so interesting. It's set in TURKEY. It features treasures, bazaars, smuggling–ahh, this is so my kind of book!
So let me know your thoughts! Are any of books already on your TBR? Did I help you discover some underhyped upcoming releases? Don't they sound awesome??
The following two tabs change content below.
Aimee is a sixteen year old bookworm from the Phillipines! She reads any book that catches her attention, but she mostly reads YA. She's into graphic design, writing and sleeping. You can find her at
Deadly Darlings
,
The Book Geek
,
Goodreads
and on
Twitter
.