Here is the sad truth: ARCs make me anxious. I love having the opportunity to read them and I love getting to flail about books ahead of time but the thing is, as I become more invested in my college career, I don't have much time to read. As a result I cannot read all the ARCs I receive even though it isn't a large amount.  
When 2016 started, I wanted it to be different. I wanted to actually enjoy the ARCs I received instead of forcing myself to read them. So far it has been going well because even though I am still nervous when it comes to ARCs, I feel a lot better now that I have realized that while receiving ARCs is a great honor, it isn't an obligation.
As book bloggers, we essentially provide advertisement without charging, at least, all the people I have talked to do not receive any monetary compensation for their work. We are not in this for the money but because we love talking about books and sharing our love for books. If you put it in that perspective, we shouldn't be obligated to review everything we receive. We are not a business, we are just people who love fangirling and book pushing (which should be a job because then at least I'd know for sure what to do with my life…)
So what is the point of this post, you ask? It's basically to remind everyone that it is OKAY to not read all the ARCs and it's okay to not read something you requested. It can be stressful, but when blogging becomes a job, that's when it might become a problem.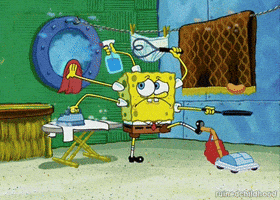 Of course, there is nothing wrong with you wanting to make money out of blogging; however, going down that road can be difficult because then you become tied up in obligations and figuring out if you are actually getting paid a fair wage.
If you think about it, most of us put over 10 hours a week into blogging (some even putting as much as 40.) In fact, when I had more time and wasn't struggling to keep up with my own workload and shiz, I spent at least two hours a day just commenting on blogs. This doesn't count replying to comments on my own posts or the time spent setting up, writing, and editing posts. So, when we are putting as much time into blogging as would be required by a part time or even a full time job, but don't treat it as work, how can we feel as though we are REQUIRED to do anything?
Many of us at one point or another have been stressed out by by blogging or felt like blogging is taking over our lives in a bad way, but the important thing to remember is that for most of us, THIS IS A HOBBY. While we get to work with publishers at a professional level, we aren't professionals since we don't receive any monetary compensation for our work. So feeling like we should either hold ourselves back when requesting ARCs or feeling  guilty for not reviewing everything we receive seems unfair. We put too much time and effort into blogging–something we consider a hobby–to feel pressured with all the stigmas surrounding ARCs and reviewing them. 
Long story short: Read at your own pace, do your own thing and don't let anyone/anything make you feel like you are not blogging right by not being able to read all the books.
PEACE OUT.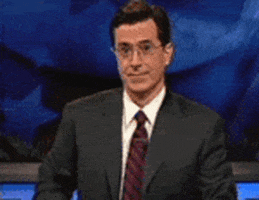 Side note: This post was inspired in parts by my friends Amber and Shannon's posts on ARCs which you can read here and here.
So, how do you feel about ARCs? Are they required reading or not? Should we feel bad for not reviewing everything? What makes us different from professionals? Tell me all the things.
The featured image in this post was designed using a vector from Freepik
The following two tabs change content below.
Rashika
Rashika is a mysterious creature who likes to hide in the shadows. It's impossible to get to know her but if you must know, she is a huge bookworm. She also happens to have a huge sweet tooth so you can always lure her over the dark side by offering her something sweet (or bribing her with books).