Here is a confession: I've been in a semi-blogging slump for the past 6 months. I feel like these slumps come and go with the school year where during the school year, I start losing motivation to do anything besides write reviews (even though, statistically it seems people don't like reviews as much as other things?) Thank you for everyone who has supported us even though we haven't been around as much. WE LOVE AND APPRECIATE YOU. <3 <3
7 Ways to tell you are in a blogging slump
1. You binge-watch 3 different TV shows in the span of a week but still have not found the motivation to write a post.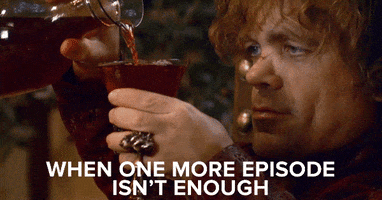 2. You download all the games and spend hours and hours playing them instead of doing blogging things.
3. You read a book and when you get ready to write a review, your brain farts and you forget how English (or whatever language you write your blog posts in) works.
4. You keep an entire notebook of ideas but don't have any motivation to actually go forth and write those posts.
5. You stalk other people's amazing blogs and cry over how great they are at this blogging thing that you haven't quite figured out even after 3 years. 6. You look at your TBR and cry some more because you wish you could read everything but you can barely read one book.
7. You talk to your friends who are also feeling the blogging blues and somehow start feeling more motivated to do things. You miss the wonderfulness of the people and the satisfaction of writing a great post. You start yourself coming out of the slump. SUCCESS. Hopefully.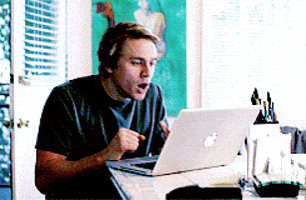 The following two tabs change content below.
Rashika
Rashika is a mysterious creature who likes to hide in the shadows. It's impossible to get to know her but if you must know, she is a huge bookworm. She also happens to have a huge sweet tooth so you can always lure her over the dark side by offering her something sweet (or bribing her with books).