Summer is in full swing now (unless you live in the southern hemisphere in which case you are probably bundled up in blankets and I am sorry for teasing you with summer-y books) so I thought it would be approriate to do some summer recommendations. I have read all the books I'll be featuring and can thus attest to their cuteness ;)
1. The Summer of Chasing Mermaids by Sarah Ockler
When an accident derives Elyse D'Abreau of her voice, she leaves her home and family behind in Tobago to start over at Atargatic Cove. Over the summer, she learns to redefine this 'new' Elyse and find strength even in her silence. This book features a cute love interest and an even cuter 6 year old boy who loves mermaids.
2. Wild Swans by Jessica Spotswood
It's the summer before Ivy's senior year and this summer is going to be unlike any other. For starters, her mother, who abandoned her as a toddler, is moving back in with her and her grandad and bringing Ivy's half siblings (who think she is their aunt) with her. So basically, DRAMA. On top of that, there is the family curse/gift to deal with and Ivy basically has a lot of growing to do over the summer ;)
3. My Life Next Door by Huntley Fitzpatrick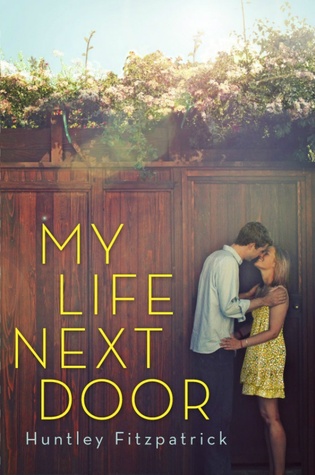 Samantha Reed has always been envious of The Garrets– her next door neighbours–but this summer is gonna change everything because this summer, Samatha Reed will fall in love with one of the Garrets. Lots of cuteness, awkwardness of first love and another cute little kid who will make you feel all mushy.
4. A Midsummer's Nightmare by Kody Keplinger
Whitley Johnson sleeps with a cute guy on graduation night and finds out that the said cute guy is actually her soon- to-be step-brother. Her "dream summer" with her dad turns into a nightmare as she deals with the reality of her dad, his new family and her growing feelings for future stepbrother. 
5. 52 Reasons to Hate My Father by Jessica Brody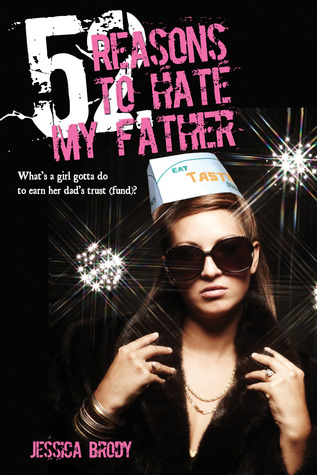 I am cheating a little with this one because it doesn't actually take place in the summer but it does have the summer vibes to it with it's adorableness. After crashing her brand new Mercedes, Lexington gets into a lot of trouble with her absentee father who thinks it's time for her to learn a lesson and do some growing. So over the course of a year, she will have to work different low-wage jobs each week and with the help of a cute college intern learn to give second chances and not be a spoilt little shit. 
***Feature image background Designed by Freepik***
The following two tabs change content below.
Rashika
Rashika is a mysterious creature who likes to hide in the shadows. It's impossible to get to know her but if you must know, she is a huge bookworm. She also happens to have a huge sweet tooth so you can always lure her over the dark side by offering her something sweet (or bribing her with books).