Wax
by Gina Damico
Genres: Horror, Young Adult

Publication date: August 2nd, 2016

by HMH Books For Young Readers

Format:
ARC
PURCHASE:
Amazon | Book Depository
Goodreads
Paraffin, Vermont, is known the world over as home to the Grosholtz Candle Factory. But behind the sunny retail space bursting with overwhelming scents and homemade fudge, seventeen-year-old Poppy Palladino discovers something dark and unsettling: a back room filled with dozens of startlingly life-like wax sculptures, crafted by one very strange old lady. Poppy hightails it home, only to be shocked when one of the figures—a teenage boy who doesn't seem to know what he is—jumps naked and screaming out of the trunk of her car. She tries to return him to the candle factory, but before she can, a fire destroys the mysterious workshop—and the old woman is nowhere to be seen.

With the help of the wax boy, who answers to the name Dud, Poppy resolves to find out who was behind the fire. But in the course of her investigation, she discovers that things in Paraffin aren't always as they seem, that the Grosholtz Candle Factory isn't as pure as its reputation—and that some of the townspeople she's known her entire life may not be as human as they once were. In fact, they're starting to look a little . . . waxy. Can Poppy and Dud extinguish the evil that's taking hold of their town before it's too late?
I received this book for free in exchange for an honest review.
6 Reasons Why You Should Read Wax
1. The back of my arc copy describes this one as being "creepy fun." I can attest to that fact and 100% agree. This book is creepy, not super scary and fun.
2. It's FUNNY. Things are going down in this town that are messed up but I love that the author infuses humour in the creepy. I love that this book can scare you a little but make you laugh out loud.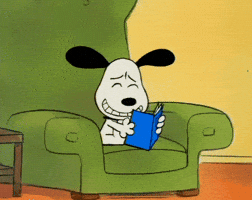 3. An MC who isn't trying to hide the big bad thing she found out from the world. She is telling all her friends what is up even if they don't believe her right away.
4. Creativity. The idea of wax that is alive (like has a conscious and everything) is so original. I haven't read any YA quite like Wax and I love that candles, something lots of people love to collect and sniff,  can be made out to be something to be afraid of.
5. Cute boy made of wax. What the what? He isn't actually a proper love interest and there isn't romance in the book but I love the relationship between Dud and Poppy. I love how Poppy isn't annoyed with his ignorance of the human world and takes the time to teach him the ways of the humans.
6. Plot & pacing. Wax is well paced and well plotted. The plot progresses at an appropriate rate and the mystery element is so well written. I love unravelling all the evil going on in the town and it was just a whole lot of fun.
The following two tabs change content below.
Rashika
Rashika is a mysterious creature who likes to hide in the shadows. It's impossible to get to know her but if you must know, she is a huge bookworm. She also happens to have a huge sweet tooth so you can always lure her over the dark side by offering her something sweet (or bribing her with books).